Lipocube Nano Concentrate
March 21, 2023
2023-03-21 17:25
Lipocube Nano Concentrate
Lipocube Nano Concentrate
Lipocube Nano Concentrate is a medical technology designed to concentrate harvested fat tissue while removing unwanted elements such as blood, fluid, fat, and damaged cells. This process is achieved through the use of specific structural geometric blades and a designed flow pattern that mechanically filters the fat tissue within a closed sterile system.
Lipocube Nano Concentrate has the ability to filtrate and concentrate up to 40 cc of adipose tissue taken from the same patient in a single cube. This allows physicians to tailor the fat graft to the specific needs of the patient's body to provide strength, flexibility, cushioning, covering, compressibility, and response to friction and shear.
Lipocube Nano Concentrate point of care procedure takes approximately 12 minutes to complete and can be performed in either an operating room or an office setting. The centrifuge containers used in the process are compatible with all generic centrifuges, making it a versatile and convenient solution for medical professionals.
Overall, the Lipocube Nano Concentrate is a cutting-edge technology that enables physicians to customize fat grafts to their patients' individual needs while maintaining a closed sterile system for optimal safety and effectiveness.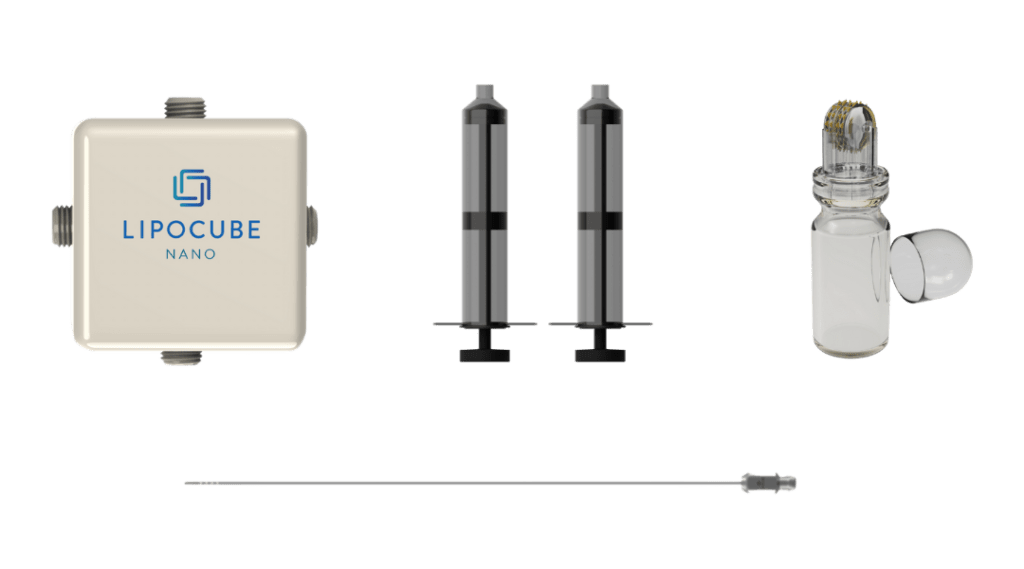 Lipocube Nano Concentrate