Dr. Sahar Ghannam
August 11, 2022
2022-09-10 13:17
Dr. Sahar Ghannam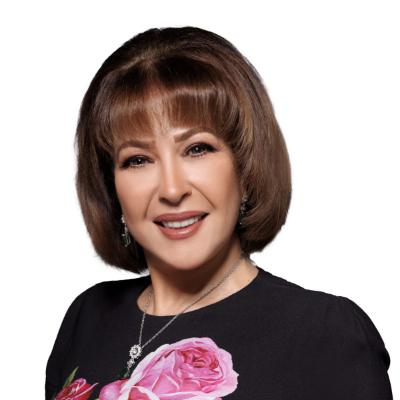 Dr. Sahar Ghannam, born in Alexandria, Egypt is a Consultant of Dermatology, Venereology, Cosmetic Dermatology and Laser since 1998. She is known for having performed dermatological services and cosmetic procedures in Kuwait since 1997 and in the gulf area since 2010. Dr. Sahar Ghannam is also an Associate Professor of Dermatology & Venereology Alexandria University, Egypt.
She is active member in many International Societies as AAD since 1987, EADV, ISD, ASDS, ESLD, DASIL, IACD and Honory member of the Romanian Society of Cosmetic Dermatology and Argentinian Society of Dermatologic Surgery.
She is an officer in the board of directors of the International Society of Dermatologic Surgery and the President Elect of the International Peeling Society.
She is on the scientific organizing committe of IMCAS.
She is also on the International Advisory Board of the 5CC meeting and on the organizing committe of Sharm Derm Meeting.
She is a reviewer of the Indian Journal of Dermatology, Dermatologic surgery Journal and the Journal of clinical and aesthetic dermatology and also a speaker in many International meetings such as Darmstad Dermatological Surgery , ISDS, IMCAS, Coplasty, 5CC and DASIL meeting and the world conference of dermatology.